Polly's Birth Book
A comprehensive natural childbirth reference book and training manual for all those who desire better birthing experiences. Easily read and understood by first timers to doctors.
Highly sought after. World renowned. Written By A World Class Midwife.
In print for more than 30 years!
Get Your Copy Today!
Featured collection
Regular price

$64.90 USD

Sale price

$59.95 USD

Unit price

per

Regular price

Sale price

$24.95 USD

Unit price

per
Who Needs Polly's Birth Book?
Mothers To Be

This book takes you through a birth, from the first signs of pregnancy through prenatal care, delivery, and postpartum care, in chronological order.

Experience
Not only did Polly Block teach hundreds of women to be midwives, she also delivered over a thousand babies herself! Her expertise is now your expertise.


Perspective
Pregnancy is more than just delivering a baby. Nine months more, to be exact! What should you be doing then? What about afterwards? Don't worry, Polly's got you covered!


The Little Things
The best diet during pregnancy, for mom and baby? The best exercises to prepare your body for childbirth? A pressure point to help dilation and relieve discomfort? Sometimes the little things can make a big difference!

Fathers To Be

The husband needs to know what his wife goes through to give him children, so he can provide support and assistance.

Compassion
Women experience many changes when they are pregnant. Some are obvious, but others are not obvious at all. When you understand what is going on inside her body, you will be prepared to meet her physical and emotional needs.


Preparation
Emergencies happen, and sometimes they happen to you! Either way, Polly's Birth Book contains a 13 page list of emergency supplies you will always want to have on hand–just in case!


Participation
The birthing process necessarily focuses on the woman's experience, but this is your baby, too! Polly's Birth Book will prepare you to be as involved as you choose to be.

Midwives

Midwives play an important role in successful labor. They are able to detect potential problems, within safe time limits, and offer security and reassurance to the anxious couple.

Training
This is the book form of Polly Block's 6-day midwifery course. Not only did she teach hundreds of women to be midwives, she also delivered over a thousand babies herself! Her expertise is now your expertise.


Details
Knowledge is power, and you don't really understand a thing until you understand the little details. Polly Birth Book is all about the details.


Wonderful Experiences
Historically, women in all cultures spent time together in various activities which allowed the older to pass on wisdom to the younger. Times have changed, but birthing has not. Take Polly's wisdom and pass it on to new generations.

Emergency Preparedness

Midwifery is a vital part of emergency preparedness, a valuable commodity in a community, even a life-saving resource.

Lists of Materials
When an emergency strikes it is too late to prepare. Make sure you have the right materials when you need them! Polly's Birth Book provides lists of specific tools and supplies, with suggestions for use.


Peace of Mind
Prior preparation can eliminate the stress and worry that often accompany emergency situations. Due to her extensive experience, Polly covers nearly every possible contingency. You've got this.


Guidance and Direction
Most people don't understand things like blood pressure, leaving it to doctors and nurses. In an emergency, however, it's all on you. But don't worry! Polly will walk you through the process.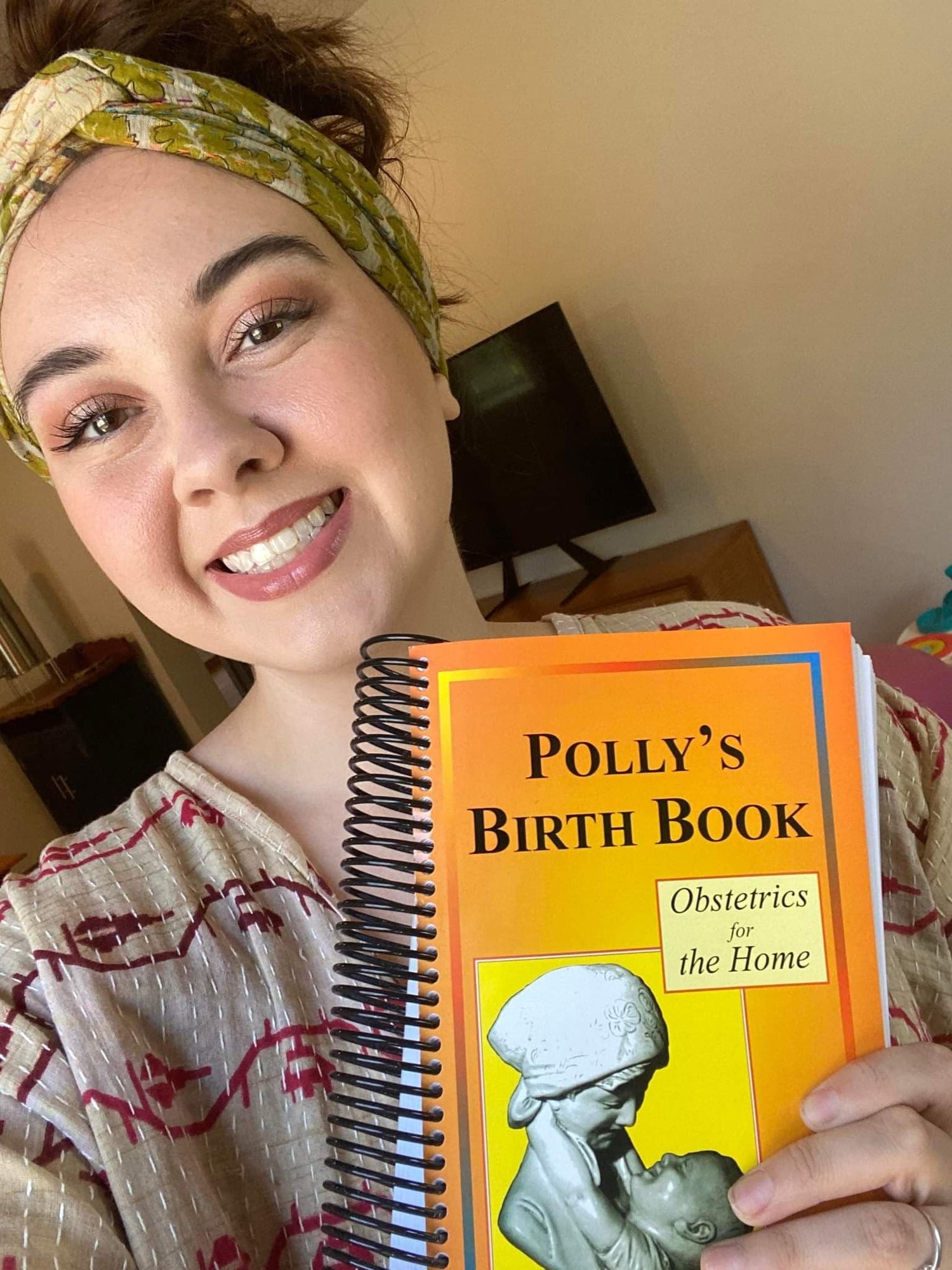 ...so excited to have my copy
I was on the phone with you when my husband went to check the mail and came back and sat my Polly's birth book in my lap and I'm so excited to have my copy of Polly's birth book.

Thank you,
Ashley, Ky
Get Your Copy Today!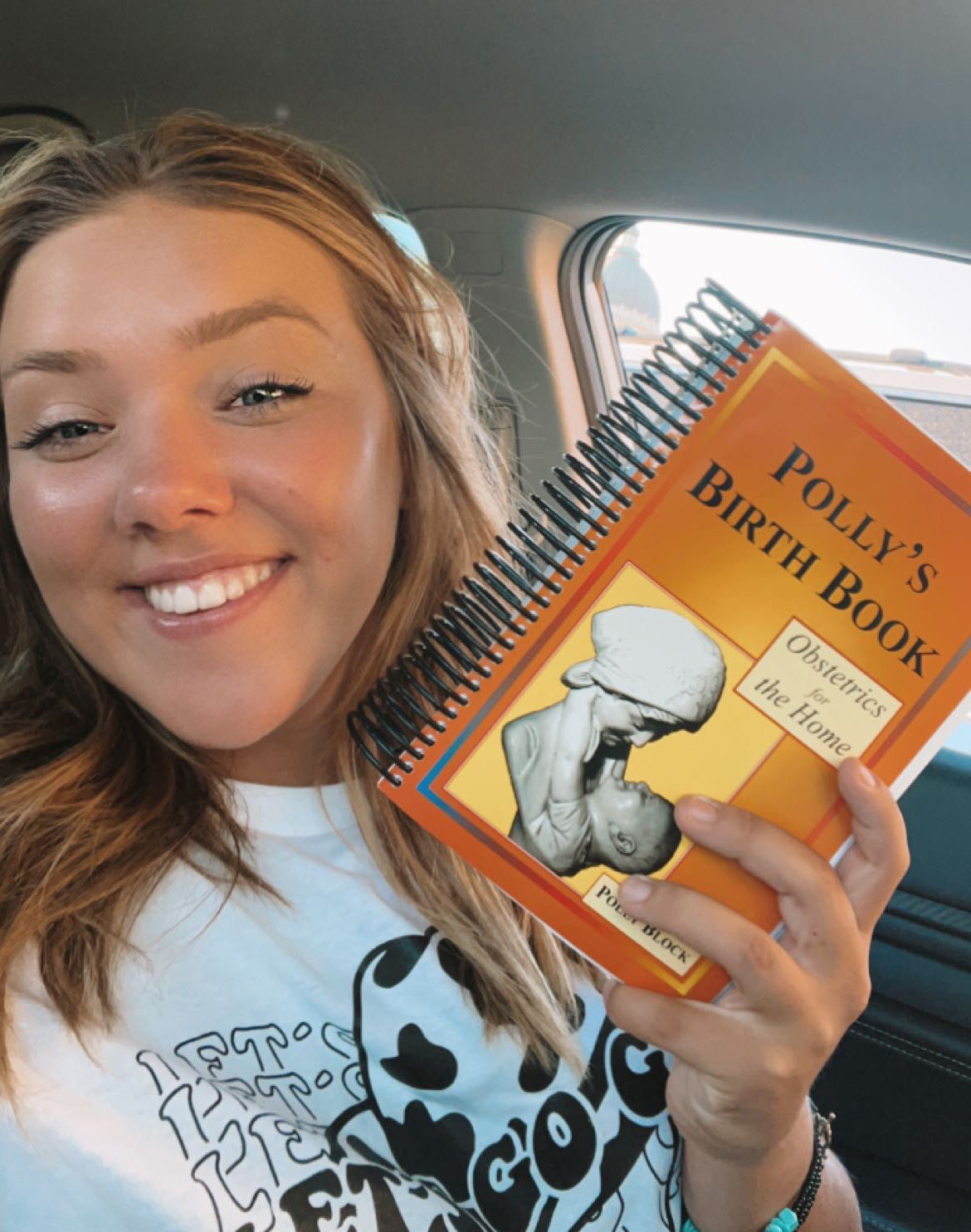 ...learn everything I can!
I'm so very excited to read my book I'm at that age were I wanna learn everything I can! And this is how I'm going to it! I can't wait for this adventure!🤍
Lilly G. Ponderosa, Utah
Get your copy today!
SHARE & ENTER TO WIN
Have you been helped by Polly's Birth Book, or are just excited about getting your copy? Share your good thoughts and a picture of you with your copy of "Polly's Birth Book," for a chance to win a FREE copy of "A Superior Alternative." Send them to pollysbirthbook@gmail.com